Massage and Soul
My name's Elyssa Mackie, I'm  a massage therapist in my little business, Massage and Soul and offer Remedial and Relaxation Massage Therapy, Aromatherapy and intuitive card reading.  
I currently provide massage in the Blue Mountains on the following days:
Tuesday in Katoomba at Lemon Balm Clinic 
Fridays in Bullaburra at my magical home massage clinic.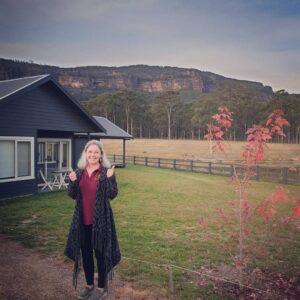 Massage is an investment in your health and wellbeing
You deserve a time-out just for yourself and a 60 minute massage can help you manage or reduce pain, improve posture or just experience some calm and relaxation in your day.
I've had over 17 years of experience helping people feel restored to their best selves using different forms of massage, aromatherapy, tarot and intuitive services. 
Blue Mountains Massage
My little business, Massage and Soul, is based in Bullaburra and Lemon Balm Clinic in Katoomba as well as many aged care home visits in the  Blue Mountains, NSW. 
Now is the perfect time to invest in your health and wellbeing with massage.
For more info phone 0468 848 858
Or can contact me online
Massage in Katoomba
Massage in Bullaburra
Mobile Massage
Soul Intuitive Massage
Reiki
Tarot and Oracle Card
If you have the time, you can read my blog with information about massage, intuition and  the latest happenings here at Massage and Soul.
And finally, you can join my mailing list to receive my monthly newsletter and any current promotions.
I look forward to meeting you,
Elyssa