Benefits of Mobile Massage
A mobile massage is simply a massage booking where I come to your location in the beautiful Blue Mountains, NSW.
When you make your booking we'll discuss your health and massage requirements. I will suggest that you clear some space for me to work in and heat that room. Then I bring the massage table, towels, music, oils, pillows, client forms and receipts, an extra heater and anything else that I need for your massage.
So here are three benefits of mobile massage with me (Elyssa) at Massage and Soul.
It saves time. As  we all tend to be time-poor these days, Mobile Massage minimises time wastage. No walking, driving or public transport. This is particularly lovely when you're on holidays. Rather than spend time getting lost or looking for car parks, I come straight to you!
I come to you. If you're in pain, have reduced mobility or disability, or have commitments at home, you can relax knowing that you can have a professional massage in the comfort of your own home. And I also come out to sporting or corporate events for group bookings!
Quality and professionalism. When you book a mobile massage with me, you receive my 12+ years of experience, full qualifications and insurance out of my clinic. You can even claim my receipts with your health fund!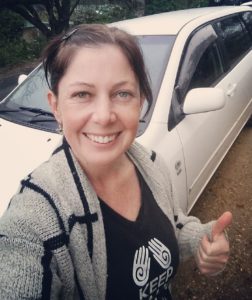 Who benefits from a Mobile Massage?
I believe that everyone benefits from massage therapy. However, Mobile Massage can be particularly valuable for:
People relaxing on holidays
Elderly
Disabled
Stay-at-home mums or dads
Anyone experiencing anxiety or depression
People experiencing acute pain
Those with commitments at home such as work (or pets!)
People who prefer their home to a clinic environment
More information about my Mobile Massage services can be found here.
An additional benefit is my happiness when I arrive for your Mobile Massage. I always look forward to seeing regular mobile clients, patting their pets and I really love the relaxed feel of a mobile location.