Mother's Day
I've been trying to find the words or the right time to write this post.
As you know, we've just celebrated Mother's Day in Australia and parts of the world. For weeks my inbox and social media went crazy with offers, deals and outpourings for the special day.
Buy slippers, make-up, jewellery, movies, clothes, online courses, alcohol, cars, food… Do it for mum.
I even tried to promote my own offerings. Why not? It's what we all do to get a sale.
I genuinely appreciate mothers and the role that they play. Mothers are wonderful and under appreciated every day. This post is not about Mothers, their journey will be for another blog post.
Not Mother's Day
Yet it's not such a happy occasion for everyone. It's very triggering for a whole lot of people, including me.
I don't get to see my stepchildren and am unlikely to ever have children of my own. It's not a small stinging scrape. It hurts deeply,  jaggedly and completely, a raw open wound that doesn't heal, a wound I carry with me through my days, my nights and across the world on my holidays.
Special occasions are the hardest, times when family comes together are the hardest. And at times my profession can seem the hardest.
I love massaging but I'm also a human with emotions and reactions. When I'm emotional or struggling, it's very hard to give to others.
Mothers Day and the lead-up is hard for me. This year I chose to see family, to pick small activities for myself. I let myself withdraw. I didn't get my newsletter out at the start of the month and I stopped promoting Gift Certificates.
Acceptance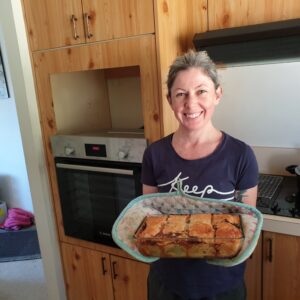 And now it's over, I've cried more tears, taken a deep breath (or many) and I'm back, semi-intact as always to empathise with all those who struggle on Mothers Day.
If you'd like to try to understand, this beautiful blog post is written so beautifully. I can think of a few other scenarios but she has perfectly captured the essence of not being a mother on Mother's Day.
Communication
We need to keep communicating. Healing happens when we share, listen and accept each other for our experiences and for being who we are. There are no simple answers but we can keep listening, learning and accepting.
It might seem like a funny time to suggest booking a massage, but it's a fabulous form of self-care. I gain perspective and empathy from massage clients and love helping people feel better in body and mind. Even when it's tough.
I also love writing and a being in a business that allows me to blog, write and share.
With love,
Elyssa