Non-essential massage
On the 22nd of March 2020 Australia's Prime Minister Scott Morrison announced that all non-essential businesses were to close by midnight on the 25th March. He read out a number of businesses, including Massage Parlours.
The announcement sent professional trained therapeutic and remedial massage therapists into a spin. And the resulting confusion lasted for hours, days and even weeks. Whilst my massage association spent countless hours trying to make sense of it, their advice remained clear and unchanged. In mid-March they recommended that we close down. Here is the AMT Media Statement.
What was the issue with the announcement? Why the confusion and fuss? Firstly, it was the term Massage Parlour, a phrase that usually implies another form of massage or other services, the type that people chuckle and blush about, and is something that I do my best to distance my business from.
Was the Prime Minister referring to grown-up non-industry regulated massage services or to professional remedial massage? The type of massage that requires years of training and clients can claim a health fund rebate? We all required clarification.
That clarification came about slowly. We learned that Allied health practitioners were exempt, but it created more confusion. Massage therapist groups across Facebook were debating all day and different massage associations were offering up different advice. We were, however, all stinging from the vague reference as a massage parlour by the PM. My inbox received a constant stream of emails and endless notifications from the massage groups. Finally I turned them all off for my sanity.
Non-essential massage
I closed my business officially on Sunday 22nd March 2020 for COVID-19, having come to terms with being a non-essential massage worker 🙁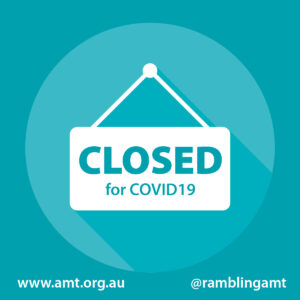 Massage Parlours
How do I feel about the government putting my business in the same category as the other kind of massage workers? Sure it's confusing that different industries use the word massage. If the term Massage Parlour is meant to be inclusive, it actually has the opposite effect.
The definition of massage parlour refers to a place where massage is conducted. But do you know any remedial massage therapists or myotherapists that work out of a massage parlour? Didn't think so.
The PM doesn't know that I field calls regularly by confused men requesting certain non-remedial services. He doesn't know, for instance, that some of the calls have been repetitive and harassing. Or that I am a female sole trader without a receptionist and that I have to answer these calls myself. And he doesn't know they ask odd questions or pretend to be interested in remedial massage. In other words, they try to trick me or be vague. He also couldn't know that it affects my ability to answer calls and work in my business. Finally, after a spate of calls, it can make me question whether being a massage therapist is worth it all.
Don't worry, seeing my regular lovely clients and supporters is definitely worth it 🙂 Helping people feel better does make it all worthwhile and I find plenty of passion and purpose in my work once I've removed the troublesome calls.
Blogging is Essential
Of course it's not the Prime Minister's fault but it clearly highlights issues with the massage industry. What can we do about it? Can we change the name of our industry? Embark on a massive campaign to educate the public? Just deal with it?
I haven't come up with an answer yet. I have no doubt that my massage association will be looking at this question too once the Covid-19 crisis is over.
Once again I've started to field calls by mysterious men phoning late in the day to ask odd questions about my business and they are most certainly confused about whether I run a massage parlour or a remedial massage clinic. So I decided to write this blog post. I guess I just need to vent.
Stay safe everyone,
Elyssa 🙂